Skip to Content
COVID-19 Response: During these challenging times One Price Optical's focus is on supporting our customers. We are open to serve you and have taken extra precautions to ensure your safety (see video below). And we are here daily Monday through Friday to provide you with the same value and service which have been proud to do for over 20 years.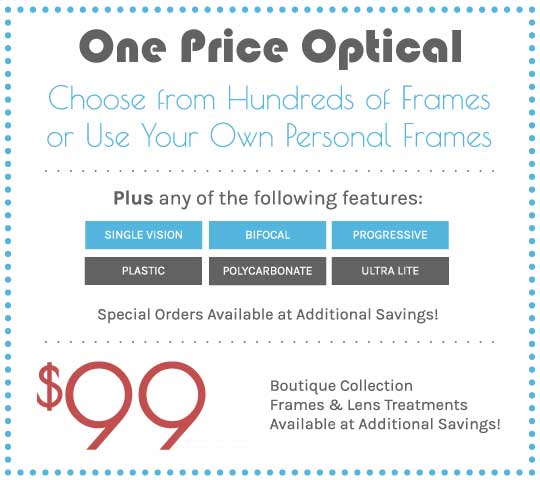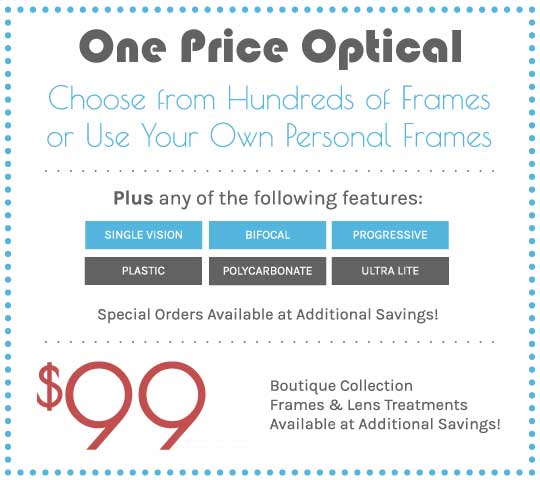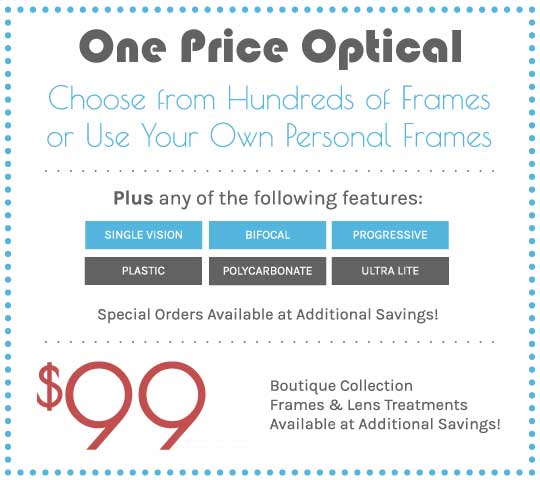 Coachella Valley, CA's Retailer for Eyeglasses
One Price Optical is your value eye ware optical retailer in the Coachella valley. Residents of Coachella Valley can trust to frame their faces with stylish eyeglasses. Our family-owned business has provided value and service for over 20 years, at the same location. We have an extensive inventory for all your fashion-forward needs. You can choose from hundreds of frames or use your own personal frame. We'll fit your new or personal frame with beautiful new lenses to perfect your sight. We also tailor our services to each customer to ensure every visit to One Price Optical is a genuinely satisfying experience. Visit us today to explore our stunning eyewear selection to find a new pair of eyeglasses, sunglasses, and specialty products.
Reviews from Our Customers
I'm so glad I recently found this gem. Eyeglasses for a very reasonable price! I dealt with such a nice person and I got exactly what I needed and wanted. Highly recommend them. Will definitely go back when I need another pair of glasses.
Traveling and needed emergency help and they gave me the best service I've had EVER from an optometrist! Highly recommended.
Experience, customer service, responsiveness. All underrated in our modern times. They deliver on all of them!
The nicest and most exceptional knowledge and service!!!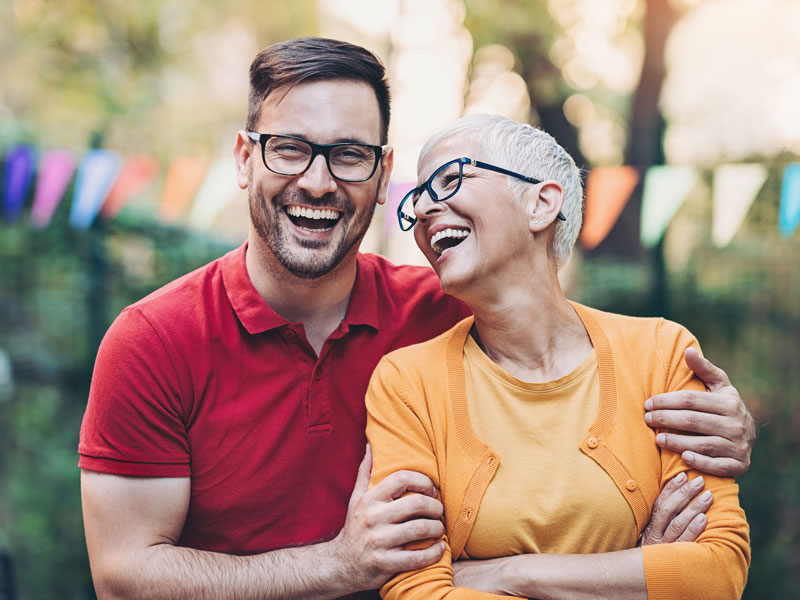 Selections & Services for a Custom Look
When you come to One Price Optical for a new pair of glasses, you'll enjoy the vast array of styles we have available every day. Our staff will help you decide which eyeglasses fit you best. You may also choose from our boutique collection and lens treatment with additional savings. Frame brands like Ray-Ban®, Versace®, Silhouette®, and Wiley X®, also available at additional savings. While we don't do eye exams, you can bring your prescription into our location to fill an order for lenses and take advantage of our lens treatments. A lens treatment can offer a variety of benefits for glasses wearers. Our anti-reflective coatings for your lenses will reduce glare, repel dust, resist scratches and smudges, and reduce the headaches and eyestrain that computers and fluorescent lighting can cause. Before a lens treatment, you need to select the type of lenses you desire in your glasses. We offer several options in vision styles and materials:
Single vision
Progressive
Bifocal
Ultra-light
Plastic
Polycarbonate
Visit One Price Optical Today
We look forward to working with new and regular customers to help them find the eyewear that matches their style and lets them see clearly. Don't hesitate to visit our friendly boutique-style location if you need new glasses or lenses to fit in your current frames. We'll set you up with stylish new eyeglasses or sunglasses at a friendly price.
Address
41800 Washington St, Bldg B, Suite 107
Bermuda Dunes, CA 92203
Phone
760-345-3937
Hours of Operation
Monday – Friday: 10:00 AM – 4:00 PM
One Price Optical, Washington Street, Bermuda Dunes, CA, USA